Remote Desktop missing from Remote Tab – Server 2008 R2 Enterprise
When I click Configure Remote Desktop from the Server Manager the Remote Tab opens under System Properties. The problem is all I see is Remote Assistance and not the Remote Desktop portion (See Picture). Why is this missing, this is the only server in random that has this problem.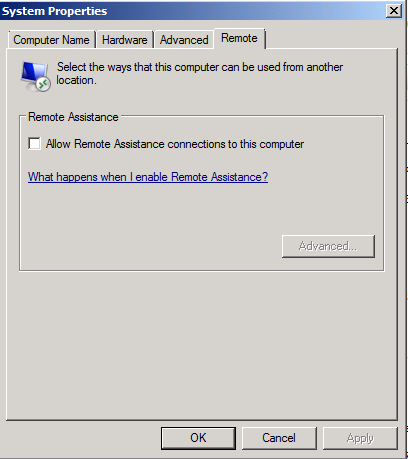 (How it should look Below)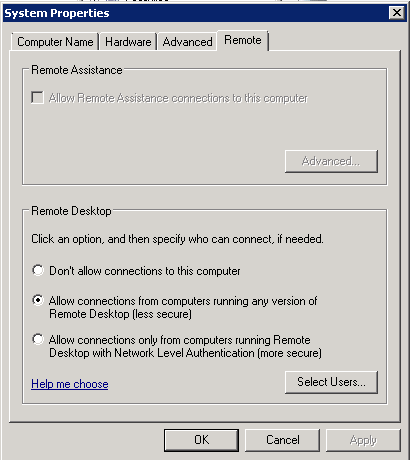 SOLUTION:
For my surprise this due to a problem with the product key.  I re-enter the proper product key for this server and activate.  This is done in Control Panel — System and Security — System, click on Change product key, and follow the wizard. I didn't needed to restart after activating for the Remote Desktop options to show up.
And if you are missing the top part i.e Remote Assistance, for that you will need to install the feature.
---
Categorised as: Microsoft, Server OS
---